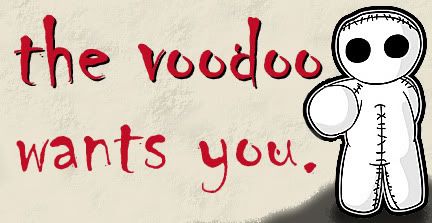 We raid Tues/Thurs 5:15 - 9 server. The Voodoo is currently 3/8HM in Dragon Soul. We use a loot council for our heroic bosses.
Please review the classes that we are in need of - this is the "recruitment" box on the left side bar. Exceptional players, regardless of class, can still fill out our private applications via the 'Apply to Guild' tab at the top right of the screen.
Feel free to whisper any member in game with questions, or apply here on the site.